This week my loving wife decided to bring a study we seemed to have overlooked to my attention.  Now while it hasn't really gained traction yet it seems that some people have already decided to talk about it this year. Now what does this study say for those who haven't looked at the links? It makes the audacious claim that men confuse sexual interest with consent to sex.  That's right. Apparently feminists are working up the idea that men are too dumb and ruled by testosterone as to think someone checking them out is consenting to sex carte blanche. Yes it hurts my head as well people.
So what is the background of this supposed study? It's written at Binghamton University by their faculty (this is considered a State University in New York by the way) and consists of interviews of 145 men from a university in the Southeastern United States. Gods…. I haven't even pulled the catch phrase out and I'm already running into so much bullshit…. Ok well Let's Hammer This In!
First and foremost I don't need to say how ridiculous it is to extrapolate a sample size of 145 men to the general population. And to not even conduct the study locally but to pick a likely random university from the American South? Not only does that presume the state of men in general but it's bigoted towards the typically blue collar South as well. Likely the researchers were expecting a 'good result' that fits the findings they wanted because they view Southern men as 'lesser beings.'  "Oh? How do I prove men are animals? Why don't I interview a group I already see as animals – Southerners – because I'm an entitled well-to-do New Yorker! Fuck those country bumpkins!"  At least that's my speculation of their mindset.  Add to that that they restricted this to college men and that further skews whatever result they were aiming for.
"The participants were exposed to a series of hypothetical sexual scenarios."
According to this, that was right after the base set-up. Add the fact that it's behind a student or educator specific paywall (and even if I wanted to pay for that crap I can't as I'm not a current student) [ADDENDUM: Got ahold of the study after the posting of this article, to keep with minimal changes the link to it and my analysis can be found in the Disqus comments below.] and we can see that they have no interest in letting the layman know how set up the questions might be for misinterpretation. Most likely they put down something to the flavor of "Ok, Girl A wants to go to your bedroom for the night. Is she consenting?" Depending on how it's worded or interpreted by anyone, this could mean several different things. It could mean she wants to ride you like a bronco or that she simply wants to go to bed and cuddle. I think the latest phrase is "Netflix and Chill?" A lot of guys might think "Oh, she wants to spend time with me and do the romantic thing. Ok, I can deal with that. I don't HAVE to have sex. I do this I can show that I'm sensitive and worth her time!" Ugh, I'm so glad I'm not in the dating pool any more, this is mind numbing.
They then attributed this supposed 'behavior' not to personal characteristics of each man involved such as personality, physical attributes, and state of mind – but to situational factors. In other words, they are suggesting that all men are the same and environmental and situational conditions trigger the RAPE function. That if all of a certain set of conditions are met that men just naturally get rapey.  Congratulations feminists… you just declared that half the entire species isn't sentient, in other words, that men are just programmed biologically to rape whoever is near by and make babies! This is a very fucked up state of mind.
Looking into the 'academics' who performed the study one we have the presumed lead in the form of Richard E. Mattson, who likely was the head of this project with three studies under his name. Ashton M Lofgreen who has this one and one other that he worked on with Mattson on. Then we have Samantha A. Wagner who likely decided the subject matter while getting aid from Edwin G. Ortiz and Matthew D Johnson. From everything I can parse from this study it was likely a class-related project, hence the small, restricted scope. It likely took advantage of a sister school with better resources to conduct the study, one that happened to be in the Southern United States. Looking into the works of all the others involved, they show a penchant for social justice related work. This was no accident. If you weren't skeptical about the worth of universities before you should be now.
Going on they noted how the method of response held different effects with the men in question. Gee, different tactics have different results? I never would have thought!  Then our intrepid 'researchers' found that there was also what they called a 'precedence effect.'   Meaning that they interpret men seeing repeated signs of sexual interest such as how one looks at another or how one moves when courting another as signs of 'future consent.'  So like always, feminist 'scientists' ignore context altogether. What's more, they are suggesting that men don't have the ability to ascertain context. It still baffles me how someone can go along with such an insulting ideology.
This is subsequently followed by the whole 'rape myths' construct, or "No means Yes" or "She is just playing hard to get." These are completely unrealistic depictions of men viewing violating someone as being 'cute.' Now I want to preface that there are horrible people out there that would say things like these – both male and female – and that the reason they do it is likely out of a power play, to instill fear or confusion into a target. Unlike what so many view 'rape' as being, it is not just about power and control but also about breaking down another completely. This is why many times rape can be viewed as equivalent to murder and why these are such serious crimes which NO ONE should take lightly and where the false accusation of such would not only potentially ruin someone's reputation, but would demolish their self-esteem and self-worth.
Why do I put this forth? Take Justice Brett Kavanaugh, to go with a timely example. People on the far left have been demeaning him for getting emotional. To be quite frank, I don't see any reason to believe his accusers as even the first one has been disproved, and not even the sex crimes prosecutor believes the account and she has 25 years of experience with these cases. If I had worked hard my whole life to get into the position he has earned and did it by being strict and staunch with my record I would view any such accusation as an unforgivable and grievous insult upon my character. This goes back to social justices' trait of projection. They talk about death threats and harassment without evidence. From what I've been able to see there is credible evidence of the opposite being true, that he and his family has been harassed, targeted with death threats, and vilified for being a traditional conservative Christian family. There is no other word for this but discrimination.
He is the farthest thing from the feminist orthodoxy, so he must be sacrificed on the altar of their 'utopia.'  As is such with a moral panic, the leadership tend to be puritanical perfectionists and absolutists, something that never meshes with the shifting perspectives of reality and the infinite ways there may be to view any one thing. This is why, in the end, social justice always eats itself – the urge to cleanse the 'unclean' from the world without realizing we all have our dirt, our grey. Judge Kavanaugh has his flaws, his penchant for alcohol, his temper (which is a lot more common with judges than you'd think,) and his bluntness. While I may not agree with him on all of his approaches or past decisions as a federal judge I do see how someone who is straight forward and quick when making a decision would be valuable on the Supreme Court.
Getting back to the study from my digression – Mattson stated in the work that "However, our findings also suggest that some men were earnestly attempting to determine whether consent was given, but were nevertheless relying on questionable sexual scripts to disambiguate the situation." In other words these men not only realize that its rude to just go "Wanna fuck?" but that courtship and earning the sexual attention of another is an extremely complex and daunting endeavor to go through. Add in the skewing of mindsets that feminists have been putting in during my lifetime and it's no wonder so many men are now going their own way. To be frank, my wife said herself that if things were like this when we met one another she wouldn't blame me for never being open towards dating.
Mattson finishes his postulations with a bloated and heavily worded diatribe about the mix of reduced parental supervision and heightened hormones being responsible for the 'epidemic' on campuses. He then proceeds to name two other  students, Allison McKinnon and Gonzales Quinones, who are going to follow up this study with one of their own that expands the range of variables of influencing perceptions. This explains why it hasn't hit the big time yet – they want to repeat their study on a larger scale with likely equally skewed data to reinforce the first study and use this to basically determine the majority of men to be nothing more than animals.
This is genuinely disgusting and horrifying. I'll be glad when this moral panic breaks and we can deescalate things, but we have to be on the watch for them to pull this out on a large scale. Otherwise, we might start seeing people like these using this concept to justify imprisoning men for even looking at another person. This type of feminist logic is going to take Jim Crow laws and make them look like child's play by comparison. I call for nipping this one in the bud before it sprouts and releases its toxins all over general discourse in our country. Gods I'm gonna need a palette cleanser. Next time I'll see what the new season of anime has to offer us possibly, either that or find a game to cover. Until then Please Remember to Game Freely!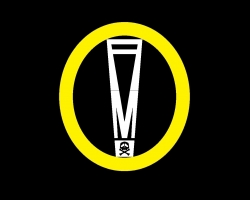 Latest posts by Alex Tinsley
(see all)





by