Today on this International Men's Day of 2018 the theme of the day is strong male role models. Now I've talked about male mentors and the importance of mentorship in the past. However these are typically examples of fictional role models, characters you could play as or play with that can be seen as a series of traits to live by. This, while a good example, should never ever replace the concept of a real world role model. This could be a family member, a teacher, an instructor, a religious guide, or even a popular local figure. Taking that in earnest, Let's Hammer This In!
With the lack of male influences in the lives of young boys, it's important to consider what any of us can do to help repair the damage that feminists have done to the balance of our society for the past nearly 200 years. Is this a call for a return to traditions? Not so much… even if it were possible we've proven before that traditionalism still has its fair share of gynocentrism. So my suggestion is a more revised model of male mentorship that not only takes the dignity afforded with masculinity into account but frees us from the stigma attached to being a 'dirty man.'
How do I propose doing this? First, we have to look at the men of our own little community on the internet, most notably Brian Martinez and Doctor Randomercam. If you look at their unwavering work ethic and unwillingness to stand aside at the signs of adversity they are definitely wonderful images of what it means to be masculine. A lot of people foolishly attribute 'masculinity' to a look, or an arrogant demeanor. This is obviously false in every way. What it means to be masculine is to have a strong sense of self and love of merit, in my humble opinion. Brian and Mike know who they are, are happy with who they are despite any flaws they may have insecurities about. This doesn't mean that they, or I, aren't constantly trying to improve upon ourselves.
That is another thing, the constant instinct for self improvement. I've stated consistently in the past that I don't believe in perfection due to how perception is. However, I will keep constantly working to better myself and my lot in life. I find that most diligent men are always capable of adapting to their circumstances. This is how I had pulled myself out of homelessness alongside my wife, by always trying to find the way forward and rolling with the punches. A good punch might knock me back for a bit but it will never drop me for the count.  We've all had our rough spells that we had to adapt to and bounce back from and I am not ashamed to say I reached out to help certain others in this little edge of the internet. I simply won't name them, as its not important to this message of doing what we can to help not just ourselves and our families but our good friends. Besides, I refuse to embarrass a friend like that.
This feeds into the dignity aspect of masculinity, there is pride behind it but also humility. The truth about being dignified and respectable as a man, or in fact as a human adult, is knowing how to balance one's pride with their humility at all times. Its a constant struggle to be sure but it is also one of the most important things you can do to show said dignity as a person. I would also like to think this balance of pride and humility is where honor as a concept has been bred. These are all aspects we should strive to push into the future because that will save us from ourselves.
Of course, the gynocentristic nature of feminism is blindly opposed to this, as part of their supremacist ideology requires that they have power and prestige without responsibility or grace. This leaves the lot of them to be uncouth and lamentable souls who care only for their own hedonistic lusts for contentment, yet they find themselves empty. Empty, as they don't understand that contentment is gained by properly earning something, by obtaining something not simply by brute force but with finesse and care, as something obtained rashly is very fragile. It's for this reason that most societies that have been ruled by women over the centuries have delved into violent anarchy. This is because a society ruled purely by the desires of half of the population can't grow. This is an extension of the concept of a house divided.
We aren't two separate species no matter how much gender ideologues want us to be. That's another aspect that I believe should be a part of masculinity and femininity both – the understanding of the need for the other.  That's what makes us 'equal.' We are equal but different parts of the same whole. In a game I played in the past named Xenogears, there is a story put into its fictional religion that I think fits this swimmingly. As told by a 16 year old girl referred to as the "Holy Mother" of this world's religion, two angels became stranded on an island, each missing a wing, and therefore unable to fly. After a while they began to sit down and talk. Learning about one another they end up falling in love, embracing, and then becoming able to fly together and return home.  It's a strong and positive story about coming to understanding and achieving more together in unison than separate. Its a solid allegory for a husband and wife proper, but also in relation to healthy interaction between those of opposite sexes.
The big lesson about masculinity here is the nature to need to achieve understanding, I've found over the years that deep down some women don't necessarily want to be understood, but accepted regardless of whether they make sense, particularly if they refuse to be understanding themselves. According to these women it's not their job to 'understand' or 'accept' any man. Its their job to be accepted unconditionally, and any man who refuses to accept their terms for interaction by default is 'toxic.'  This is because they can't take any responsibility for themselves or their actions. At least that's the understanding I've come to.  So to combat this we have to work hard to ensure a good masculine role model is available to all our children. That way even for young girls, we debunk the myth of 'man = bad' from the beginning, and especially during the rebellious phase of teenage development.  If we do this, we might just undo some of the immense damage feminism has been pushing for nearly 200 years.
So how do we ingratiate ourselves into becoming mentors? Well we are already doing it in one way with putting ourselves out there via social media and videos. However, those can be blocked and censored. The biggest way we can do this is as I suggested before; becoming teachers of trades and running geek stores. This is another reason they've attacked geek conventions and geekdom in general. It was one of the last bastions of positive competitive male interaction left in the United States, and they couldn't let that happen.  If we keep this going, we replace the convention scene with our own and show ultimately that male mentors will not be erased. We show the better character for the rest of time.
This is also a reason that many of these types including Bill Maher have attacked the recently deceased Stan Lee. He was effectively one of the last big positive role models of the 20th century that hadn't been tainted or destroyed. Problem for them is they can't perform historical revisionism so easily on him, as there has been so much put out there that debunks their crap through all his old comics that have been preserved by "True Believers" for almost 70 years. Stan Lee, in many ways, was a true hero for young men for several generations, and taught many of us how to be better people.  Dismantling racism through his comic allegories and wordsmithing, taking on bullying by not only his books but by his actions, and finally showing that even the least of us can make a difference in someone's life.
For that he will be remembered in the same vein as great authors such as William Shakespeare, Jules Verne, and Mark Twain. He's someone who has become so larger than life itself that he has defined what it means to be a man for generations. Those like Maher and those who attack him will be forgotten in a short time, having changed nothing. That's what scares them, the fact that their impact is fleeting and unimpressive while Stan Lee has effectively become America's Grandfather, and no one fucks with Grandpa! So take some of these lessons of Lee to account and perhaps someday you can become as profound a mentor as he was.
I was mentored a lot by my own late PaPaw Pate. He, like Lee, was a soldier in World War II. He was against genuine bigotry although he could appreciate a spicy joke or two and taught me so many of the same laurels Lee taught in his stories directly. To this day I feel I'd be proud to be at very least half the man he was. He was a generous, strong and skilled man who was extremely fit and strong up-to his last half year on this mortal coil, even with a pack a day habit. To state it straight to the feminists that have been trying to destroy this image for the better part of a century I have one thing to say: "You've failed, your 'highness.' I'm a man like my father before me and my grandfathers before him!" I'll pass that on through my son and through any other young boy who becomes his friend, teach the stories, show how to move forward, and finally how to make the world happy again!
Its my sincerest wish that through my ramblings you have learned how to mentor others yourself and can help bring some stability to this madness. Next time I may be discussing a harsh truth you might not want to hear. Until then Please Remember to EXCELSIOR!
In Memoriam of
Stanley Martin Lieber
also known as
Generalissimo Stan "The Man" Lee
December 22, 1922 – November 12, 2018
Beloved Family Man, Entertainer, and Auteur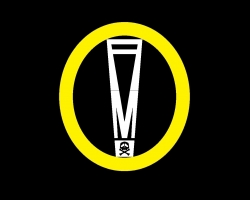 Latest posts by Alex Tinsley
(see all)





by