Full disclosure: This is purely an opinion piece however it is informed by the actions of the past.
When #GamerGate, The Quinnspiracy and the various events surrounding the Internet Culture War that spun out of it started two years ago, no one thought for a moment that it would last even a month. Now, however, Gawker is bankrupt, Twitter is dropping faster than a crackwhore, and the rest of the media sees gamers as perpetual boogeymen. Why is this? Because gamers won the battle long before they were even attacked the first time. I'm not talking about the abuses of the past few years. I'm talking since the original Senate hearings back in the early 1990s. I bet you are really wondering what I'm talking about here, so let's analyze this from the beginning.
Before the video game industry crash of 1983, video games or interactive media was a rapidly growing industry because it stimulated creative thinking. Now if you ask most avid gamers they do tend to be extremely creative people who are successful in what they do. The all also believe in meritocracy, hard, work and support honest equality. Now even back in the early 80's Warner Bros saw how this was going when they bought out Atari.
After the crash occurred I don't believe for a second that any of the media moguls expected gaming to make any sort of comeback, much less in the way Nintendo pulled it off. In fact, I wouldn't be the least bit surprised if the original crash was engineered because they saw so much free thinking coming out of gamers. In an oligarchy, such people are dangerous to the political and corporate elite.
Fast forward 10 years and the people in charge saw video games coming back with a vengeance, so they had to try and demonize and regulate them. Say hello to the ESRB and the senate hearings that led to them. Now they think they've put the cap on this powder keg that threatens their hold over the normies. What? This industry is still growing…we need a scapegoat! Here comes Michael Carneal, a bullied and unfortunate soul who ended up committing the first in a series of highly popularized school shootings that came to a head with Columbine. Just so you know when Carneal was shooting up Heath High School I was in a neighboring school district at Reidland Middle School, so I can count as second-hand coverage. So they find a new target with Doom, claiming it taught people how to aim a firearm. Anyone who played that game can tell you that's ridiculous. By the end of all that we have the entire Jack Thompson debacle, and the media still couldn't win against gaming.
The medium kept growing. Fast forward again to 2012 and several more attempts then it comes to them. "Wait, I think I figured out how we can make games evil to the public finally! We'll say that they hate women!" Now if they tried this approach in 1990 they could have possibly destroyed the industry then because the research to disprove it couldn't have been done. But now with the resources we have they can't hide the truth. But now it has led to #Gamergate being the thing that frightens them the most. This is because they know that they have nothing to disprove us seriously and that they can't control the truth any longer. The Mainstream Media has been complacent for too long and are now complicit in their own destruction.
In an attempt to demonize the most intelligent and unique thinkers of our age, the true revolutionaries, they signed their own suicide note because they know that such people only mean a true restoration of democratic power in the Western world and a fall to aristocratic and oligarchical rule across the face of the Earth. The collectivist populism of the 20th century has run its course and they know it. This is why we have won. We see that we are entering the age of individualist rule. We have the tools to encourage creative and positive thinking, to embolden people to live truly free from the controls of others, and to pull a complete Robin Hood on the power of the oligarchs. Take their power away and give it back to the people.
I say at the end of most of my articles to "Game Freely". I say this because I believe in living free under one's own flag, under one's own state of mind. As such in my logo there is a black skull and crossbones, denoting the influence that the image of the pirate as an outlaw free of the bindings of the state has on my character. I live free under the symbol I use and under the symbol of the Honey Badger. This is a black skull and crossbones also because I will keep fighting until my bones are ash. That my spirit is indomitable, such a spirit frightens those in charge of the media because it threatens their weak hold on power. We don't have that fear because we know the true source of our power and how it can't be taken away. This is why we've already won: We are a symbol, an idea that people can live under that embraces and encourages their own personal control of self as well as the justice of self-determination.
To reinforce this opinion and show why I've embraced being a Men's Rights Advocate I want to make a suggestion. Nothing extreme, I just wish to suggest that everyone watch something that has highly influenced my views in life; the anime Arcadia of My Youth. It's a Japanese subtitled-only work really, as the My Youth in Arcadia dub is agreed to lose the entire point. But it shows I think the true empathy, compassion, and beauty of men, nay, of humanity! There is one scene in particular half way through that to this very day no matter how many times I watch it I cry. I cry because it shows what it truly means to be a man, because while sad it is also uplifting and beautiful. It also shows the true heart of geek culture and why the mainstream will never accept us. With that I will end this with a statement from the end of Arcadia of My Youth:
"We will not pray for anything, nor will we seek help from anyone. Never again will we fight under another's flag. We will keep on fighting, only for what we believe in, only under our flag, for as long as we live. Under my flag!"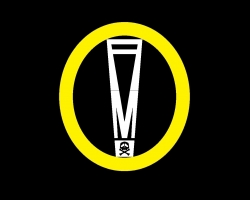 Latest posts by Alex Tinsley
(see all)





by